DEBOSHREE GHOSH | 03.01.2013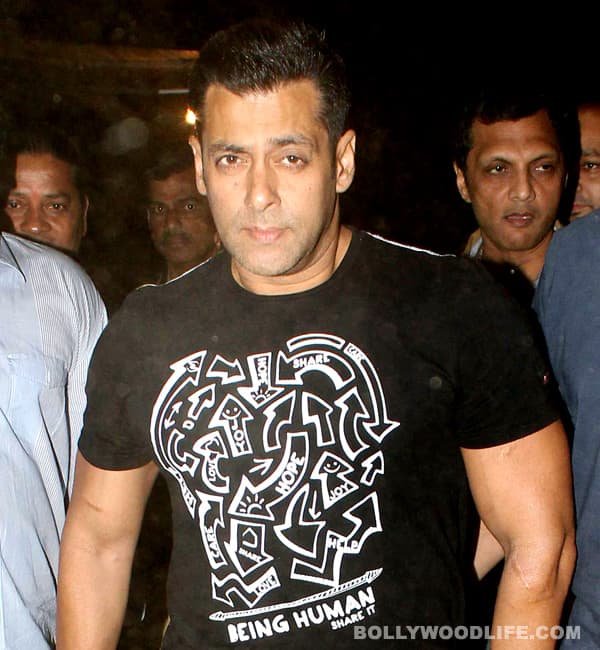 We hear that the superstar is back to hosting another reality show after Bigg Boss 6, and as per certain sources, it's something to do with li'l kids
If this news is true, then Salman Khan fans have lots to rejoice about. Not only will he be part of a host of films this year (Mental, Kick, No Entry Mein Entry et al), speculations are rife that Sallu will also keep himself busy with a reality show on a popular GEC.
One of our sources just happened to overhear an audio piece in which Salman Khan is teaching ABCD to little kids, and someone was heard saying that it's going to be a show revolving around children. Now that makes for an interesting tidbit, 'coz even apna Shahrukh Khan will be seen devoting his precious time to Kya Aap Paanchvi Pass Se Tez Hain? season 2, and we can already imagine the two Khans battling it out with each other on the small screen. It would surely be fun to see the two competitive superstars trying to gain the maximum TRPs (read: trying to outdo each other). SRK and SK, both dealing with tiny youngsters – sounds interesting, doesn't it?
This super exciting news really gets us thinking what Sallu's show will be all about? In the fairly recent past, he had expressed in an interview that he wants to do a show in which people who give the wrong answers win. So is it going to be a concept wherein he boosts the morale of kids by awarding the ones who fail to earn the maximum points (and also in a way, get back at King Khan by doing exactly the opposite of what happens in KAPPSTH)?
Well, this speculation is giving rise to loads of new ideas in our collective minds, and in case you happen to come up with something more interesting, do drop in your valuable comments dear BL readers.
bollywood life
_________________