Salman Khan knew he would kill or injure people: Court !
Amit Chaturvedi (With PTI inputs) | Updated: February 07, 2013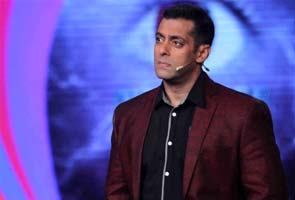 Mumbai: Actor Salman Khan was aware that his act of rash driving would result in death or injuries to people, a magistrate observed while charging him with a more serious offence of culpable homicide not amounting to murder in a decade-old hit-and-run case.
A copy of the order was made available today. Salman's lawyer Dipesh Mehta said that the actor would challenge the order in the Bombay High Court soon. The actor's lawyers say he was not driving his SUV in September when it crashed into a local bakery, killing one person and injuring four others sleeping on the pavement.
The 47-year-old was earlier charged under IPC Section 304 A (rash and negligent driving) which attracts two years' punishment and is tried by a Magistrate. Now he has been charged under IPC Section 304 part II (culpable homicide not amounting to murder), for which maximum jail term is 10 years.
In his order last week, Additional Chief Metropolitan Magistrate V S Patil said Salman was warned by his police bodyguard Ravindra Patil not to drive at a speed of 90 to 100 km per hour as there was a turning ahead.
Mr Khan's lawyers have argued, "The alleged incident had taken place at mid-night, when it was extremely dark and many people had gathered at the scene of the accident. Therefore, prima-facie it is amply clear that there was absence of any motive or intention to kill someone. The act as alleged is not an act of culpable homicide, but an unfortunate incident, beyond control of accused, such as an act of God."
NDTV
_________________