★ Salman Khan ready with DABANGG 3!
Rachana Sheth | December 13, 2012
The much awaited & much touted film of the year, DABANGG 2, sequel to 2010 blockbuster, is yet to hit the screens and Bollywood superstar Salman Khan is already gearing up for its third installment. In fact he has plans in place as to how the third part would be.
"The third part of the franchise is in the offing. We have our plans ready for the third installment. The first DABANGG was set in a small town like Laalganj, while the second part is based in the Kanpur city. The couple (Chulbul Pandey-Rajjo) lead their life in Kanpur. But the third installment would be set in a much bigger place like Mumbai or London," says an excited Salman.
However, the third part of the franchise will go back to the roots and find how Chulbul Pandey became Chulbul Pandey.
Says Salman, "The third part will go back and show how Chulbul Pandey became Chulbul Pandey."
That Salman wants to expand the DABANGG franchise and make it bigger & larger with every sequel is quite palpable.
For now, Salman is eagerly looking forward to the release of his sequel DABANGG 2 on 21st December 2012.
glamsham
-------------------------------------------------------------------------------
★ Dabangg 3 to be a prequel !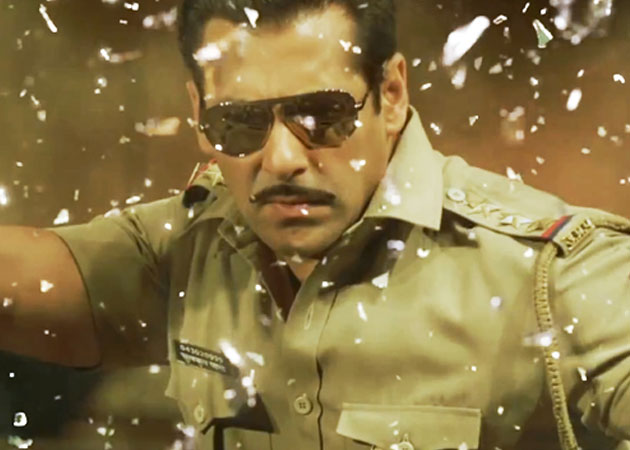 Actor Salman Khan, who is on a promotional spree for his forthcoming movie Dabangg 2, said that the third installment of the franchise will be a prequel to the first film.
"We have our third film ready and it will go back and show how Chulbul Pandey becomes Chulbul Pandey. If the second one becomes a hit, we can go to the third one, which is actually the first one. So Dabangg 3 will be a prequel," said Salman Khan, who plays a corrupt, but kind-hearted cop in the movie.
Dabangg, released in 2012, was directed by Abhinav Kashyap. It featured Salman Khan and then debutante Sonakshi Sinha in the lead.
Sonakshi Sinha also features in Dabangg 2.
Asked if Sonakshi Sinha will be seen in the prequel, Salman Khan said: "There is a place for Sonakshi in Dabangg 3 as well. She is there, her father is there, but we don't meet."
For now, Salman Khan is looking forward to Dabangg 2, which has been produced as well as directed by his younger brother Arbaaz Khan. The film, featuring Prakash Raj as the villain, releases December 21, 2012
NDTV