Tina Krishnan | Dec 13, 2012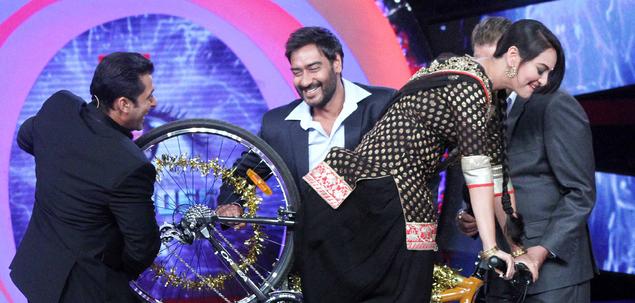 Versatile Arbaaz Khan is really excited these days as the release date of 'Dabangg 2' is getting closer. The enthusiasm is even higher as his brother and superstar Salman Khan is also part of the film. However, Arbaaz revealed that they were absolutely professional on the sets.
When asked about his experience of directing a family member, Arbaaz promptly said, "Salman was completely aware of his character. I didn't do anything to guide him or Sonakshi as they had played the same roles earlier. Salman is my brother, so there was an added advantage of working with a family member. For me, 'Dabangg 2' means a lot, but for Salman it is just another film."
Talking about Salman, he said, "On the sets, Salman was a superstar and I was a debutant director. We use to sit down, discuss and convince each other whenever we had differences. Everything was done in favor of the film."
"While doing a film we should forget who is a big actor or director, we have to see the film and the actor's role," he added.
Commenting on directing the film, he said, "It's difficult to do three things together - production, acting and direction. But I had prioritized things. For 'Dabangg 2', I gave more importance to direction than acting and production."
"I enjoyed direction a lot. It was a natural progression," he concluded.
daily bhaskar