May 07, 2013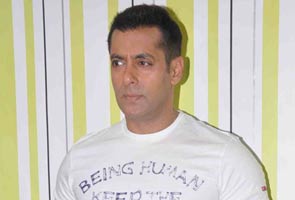 Mumbai: Bollywood star Salman Khan's 'Being Human' foundation has come forward to offer help in the drought-hit Marathwada region of Maharashtra.
The foundation is providing 2,500 water tankers with a storage capacity of 2,000 litres each to the drought-affected districts of Marathwada.
"We received an e-mail that Beed district will get 750 water tanks from 'Being Human' foundation. We have informed the Divisional Commissioner for distribution of these tanks," Beed Residential District Collector B M Kamble said.
As per the e-mail, the NGO would supply 750 water tankers to Beed, 500 each to Osmanabad and Jalna, and 250 each to Aurangabad and Nanded.
The NGO has also adopted 200 villages in the Aurangabad district.
People of the Marathwada region have been facing acute water scarcity caused by uneven distribution of rainfall in the state.
NDTV
_________________